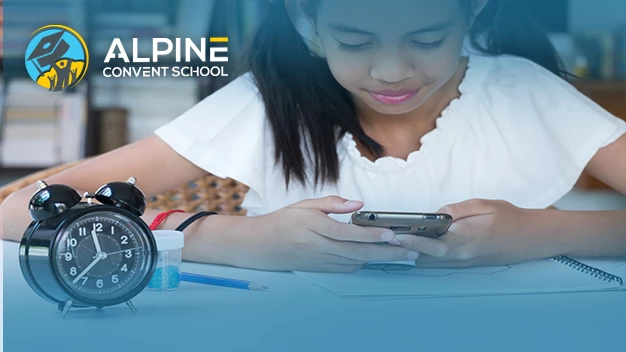 Pandemic
How to Study at Home – Just 5 Tips
Pandemic has restricted the students into their homes. Their whole day is spent attending classes online and study at home. This has led to their interaction with the classroom limited to the screens of the mobile phones and laptops. Although shutting down schools was a very important step that was taken to protect the well-being of children, it has led to students being forced to feel secluded and isolated.
Their interaction with the outer world is limited to their parents. No amount of effort can replace the day-to-day interaction that catalyzes the growth of a student. Even though it sounds harmless, isolation for children can curb their imagination and curiosity. Alpine School is the best school in Gurgaon that gives tips on how to study at home to its students.
Their staff is trained in such a manner that they provide a nurturing environment to the students even when they study at home. In order to keep the minds of the students stimulated and concentrated on the studies, you can follow the below mentioned tips in order to create a productive environment:
1. Create a Schedule
Creating a schedule as per the class timings can provide a structure for the whole day. This will allow the students to have time for their homework and how to study at home, doing lectures, projects and even other activities. Having a schedule and following it instills a sense of discipline and deadlines.
Creating a study at home timetable is important but allow yourself to take breaks in between. Some of the tips on how to study at at home include, movement in between the study hours is important. Make sure to keep yourself hydrated when you take these breaks.
Assign a space that is dedicated to studying. Keep the room restricted to yourself as it helps in focusing. Having a sense of space allows the brain to think their tasks through. Alpine is one of the best schools in Gurgaon that allows their students to have the liberty to set on to their growth trajectory at their own pace and offers tips on how to study at home.
2. Set Realistic Goals
Set goals that are realistic and achievable. Setting SMART goals is really important as it helps in staying motivated. This will allow you to feel less burden of tasks looming on your task list. Breaking down goals to make them seem smaller will allow your brain to feel less overwhelmed when studying at home.
Once you achieve a goal, make sure to reward yourself. Positive reinforcements, as the studies show work miracles and boosts morale. This will allow disintegration of negative thoughts regarding the work that you need to do in order to accomplish everything on your list and stay productive. Rewards can depend on what you wish to do to feel good; it can be an episode of your favorite television show or a scoop of ice-cream. If you feel overwhelmed with the number of tasks at hand and you don't know how to study at home, do not feel overwhelmed. The same goes for an incomplete task. Analyze and plan better in order to set the priorities of the goals that need to be achieved and make your way through them.
3. Prioritize Your Mental and Physical Health
In a healthy body, resides a healthy mind. In order to concentrate and focus on your studies, you need to have an active lifestyle and active mind. Lazing around can lead to lethargy which in turn leads to procrastination of the work. A student needs to have an active physical lifestyle in order to grow and develop. Since all students were restricted and wondering how to study from homes during the pandemic, staying active physically has become a challenge for them.
There are many ways through which physical movement is possible. Make sure to incorporate small breaks in between your schedule and utilize those breaks to move around. You can also practice yoga and skipping in order to stay active and healthy. Yoga not only keeps you physically fit but also mentally strong. It teaches resilience and strength and makes your core strong. The teachers and staff at Alpine school know the importance of physical and mental health. The best school of Gurgaon is known for their sports and sportsmanship. They encourage the students to fulfill their potential both academically and extra-curricular wise.
4. Stay In Touch
Staying in touch with the teachers and fellow students can help make the restriction to stay at home easier. It will allow space for interaction and students can learn from each other. The trained teaching staff of Alpine convent makes it the best convent school in gurugram. Their day-to-day interaction with the children motivates them to work hard towards achieving excellence both socially and academically. Their guidance helps the student achieve their full potential without causing any mental fatigue.
5. Avoid Distractions
Make a list of things that distract you and make sure to avoid them while you study from home. It can be a book, social media, your pet or any member of the family. Make sure your family is aware about your study schedule and co-operate so that you are not distracted. Distractions can lead to making errors which can side-track your progress. In order to stay motivated, eliminate all distractions and stay focused towards your goals. Make sure that your teachers at Alpine convent know if you are facing any issues or distractions while study at home. Their guidance can help the student become a better version of themselves.

The above-mentioned pointers can prove helpful and motivate the students to reach their potential. Staying motivated in a home environment for studies may prove difficult but no task is difficult enough if a student dedicates himself to it.