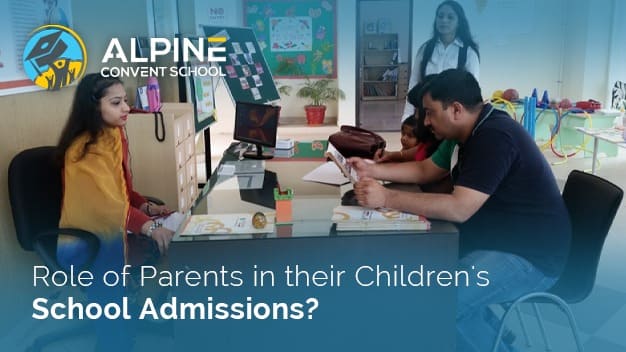 Admissions
India is home to 1.5 million schools, and the number is on the rise. Witnessing the evolving schooling system is certainly a proud moment. However, the growing numbers come with a string of drawbacks. Wondering what? Well, think about the increasing competition among children and parents. Besides, the growing counts of schools country-wide are enough to puzzle all concerned parents. It is no surprise that millennial parents always want a holistic and all-encompassing curriculum for their wards. The parental focus has rightly shifted from academics alone to skill development and ingraining emotional sense and abilities in children. Hence, shortlisting schools that tick all the boxes right is quite a challenge.
So, are you looking for the best international school in Gurugram? There are umpteen options to choose from. However, as parents, it is crucial to brood over a few questions and concerns before making the decision. Wondering what? Let's explain:
Questions to ask before choosing the right school
1. Is the school future-ready?
With new fields and newer avenues opening up, it is critical for students to be future-ready. Preparing and educating children to achieve promising academic scores is not enough. Instead, getting scholars ready to embark on a straight or a not-so-conventional career path is a need of the hour.
Believe it or not but the school admission ecosystem pivot around a student's academic abilities and reports. However, parents today are more eager to select schools that don't just promise quick success but shape the overall development of a child for a steady and promising future. Wondering if there's an international school in Gurugram that does it all? Check out Alpine Convent School.
2. Are the teachers proficient enough to mentor students with skills beyond traditional education?
Do you know that teachers must be up-to-date about the developments and happenings in the world? Well, real-life experiential learnings are just as important to nurture and brain-train students for a competitive future. Hence, parents must always enquire and evaluate (if possible) if the school imparts education that extends beyond the traditional demands of learning.
3. Does the school implement advanced ed-tech tools?
It is no secret that technology has broadened the scope of education by leaps and bounds. Technology is at the heart and center of academics today. From virtual classrooms and e-learning courses to AI-powered learning modules and game-based learning, the implementation of new-age ed-tech tools is both fancied and desired by parents. Don't forget to keep a check on the technology implemented in schools for better academic growth of students.
How important is parental participation when selecting the best school in Gurugram?
Taking the first step and adjusting to a whole new world of formal schooling is not all rosy, especially for the little ones. Active parental participation is key when enrolling your child in the best international school in Gurugram. Besides, it is a delicate time wherein children need all the attention, care, and assistance in the world to cope with the challenges that come their way. Wondering how you can participate better? Starting by keeping a close eye on the skills, talents, and interests of your little one is a good idea. Moreover, always ask about your child's whereabouts and happenings. It is a way to offer comfort, support, and warmth to the young one.
What's more, standing tall as an intellectual role model is a good way to support your little one. The question that pops up now is how? Of course, enrolling your ward on the best school in Gurugram is not enough. Instead, trying to portray a better sense of learning something you are not very familiar with or is difficult is an inspiration to the scholar. Most importantly, it is critical to be always involved in the child's way of learning. Little do you know that demonstrating how you study strongly influences the early school life of your ward.
Which school should you enrol your child into?
Have you been looking for the best schools in Gurgaon sector 56? Drop in at Alpine Convent School. It is a state-of-the-art international school offering students a holistic, supportive, and experiential learning experience. From smart classrooms to well-trained instructors, the school trains scholars for a competitive and flourishing future. In addition to a future-ready academic curriculum, the school offers children an array of sports, recreation, and extra-curricular activities. So, explore the best educational experience at Alpine Convent School.
Read More: Which Schools In Gurugram Offer The Best Value In Education?