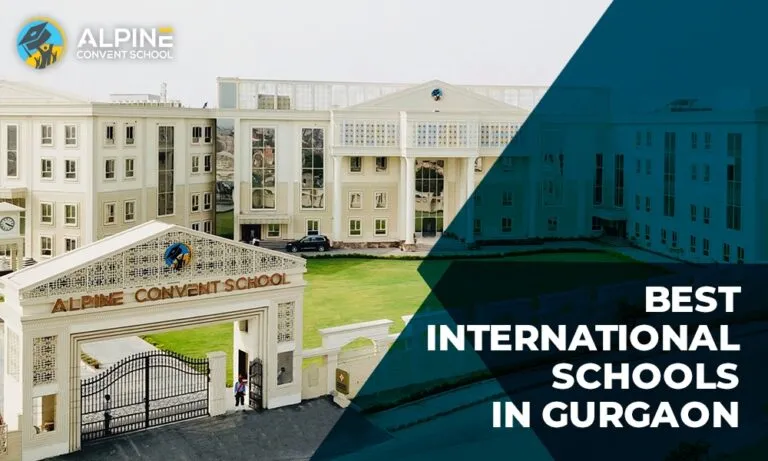 Alpine Convent School was established in 1996 and has become a renowned name among the best international schools in Gurgaon. The school aims to foster the growth of students who become the visionary, creative, and intellectual leaders of tomorrow. Ever since its inception, the school has contributed to the academic and overall development of thousands of students and has set a standard of education so good that led to an unbelievable demand for the education imparted by the school.
Today, the school has four branches in Gurgaon, in Sector 10, Sector 38, Sector 56, and Sector 67, all of which are providing an equally competitive education to students. Alpine Convent School is affiliated with the CBSE curriculum and follows a pedagogy that enriches the student's academic life.
Our Core Values?
As an international school in Gurgaon that prioritizes conduct, cooperation, and community welfare, Alpine Convent School believes in, and strives to impart the following core values to its students:
Leadership?
We, at Alpine Convent School, believe in nurturing our students' minds with the best pedagogy that helps them not only survive but also lead in a highly competitive world. We help our students grow into self-confident individuals by presenting them with the right opportunities and encouraging participation. We help our students come forward and take initiatives in leadership - at the classroom level and at the inter-school level as well.
Innovation
In the 21st century, innovation is a much-coveted skill. We, as an educational institution, promote innovation in learning through our modern teaching methods. Be it the pedagogy or supporting students' new way of thinking, or solving a problem - we, at Alpine Convent School, appreciate curious minds, and nurture them with the push they need to bloom into intelligence.
Encouragement
Simple words of encouragement can boost any person's confidence. We encourage our students to pursue their individuality and explore their individual interests in academic and non-academic spaces. We provide our students with the right intellectual ambiance that stimulates their questioning minds and aids their critical thinking abilities.
Our Campus
Students get to experience active school life at Alpine Convent School's 6-acre campus. The infrastructure of the school campus is like none other and consists of brilliant complementary facilities that contribute to the holistic development of any growing child.
Alpine Convent School has the best sports infrastructure in NCR that includes a lush cricket ground, football field, courts for tennis, badminton, and basketball, and an athletic track. The students can participate in the sport(s) of their choice and get trained by professional sports trainers. Our non-academic staff is as prestigious and trained as our academic staff.
Some other facilities in the school include yoga, aerobics, skating, swimming, and theatre. Students can effectively learn to express themselves through art - be it theoretical or performative arts. The quality of the infrastructure is the best and of international standards.
Beyond all this, students can also participate in club activities under the school's four Houses. Some regular events organized by the clubs include science fairs, spelling bee competitions, poetry competitions, public speaking events, and more. We try our best to keep school life interactive and competitive to stimulate the students and keep them active.
Our campus is equipped with safety infrastructure to ensure the students get a safe learning environment. Strict CCTV surveillance and monitoring are routinely checked at the school campus. Parents can also access the CCTV footage live, at any moment they like. The school transport (buses) also have CCTV cameras installed and a GPS tracking system too. There are also arrangements for fire safety and disaster management on campus. When you send your child to Alpine Convent School, you will stay as free of worries as you are when your child is at home.
About School
Alpine Convent School is among the best international school in Gurgaon because of the standards in facilitating education it has set. Complete with premium infrastructure and the best staff who take personalized learning seriously, Alpine Convent School is the institution where your child needs to be.
The school stands out from the rest for its progressive beliefs that allow students to embrace their individuality. We believe it strengthens the students' personalities and leads to the development of traits that are regarded highly.
Alpine Convent School provides world-class education at all levels - primary, and secondary. We always keep the parents/ guardians of the students on loop to help them track their ward's progress. With innovative teaching methods, we reach out to students with different personalities with equal dedication, and motivation to train them into becoming self-confident, and intelligent beings.
If you're looking for an international school in Gurgaon that is known for caring about students' extra-curricular development as much as it cares about their academic development, Alpine Convent School is just the right educational institution for your children.