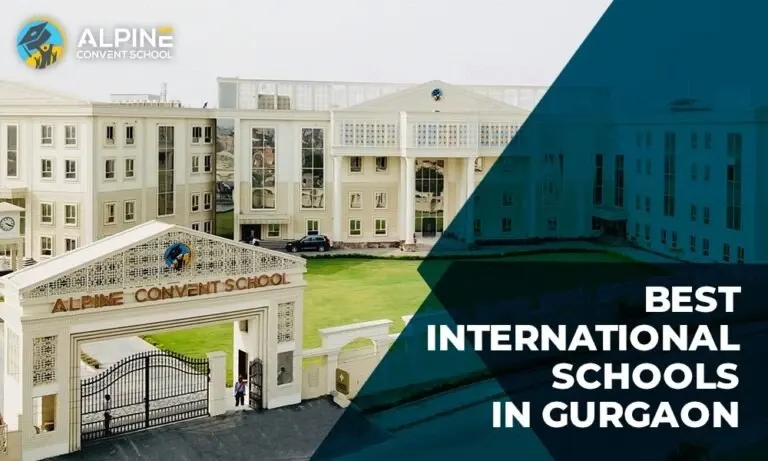 Learning
Have you been mulling over your child's academic future? Are international schools truly advantageous for promising scholars, or is it only hype? International schools and institutions offer an all-encompassing curriculum and innovative teaching methods to train and mentor students. If you are not aware already, globalisation has crawled into the world of education. Gone are the days when academics alone was enough to round up a flourishing career. Institutions today focus on refining a scholar's critical thinking abilities and problem-solving skills.
Are you convinced that international schools might be fitting for your little one? Great! Are you trying to figure out the best international school in Gurugram? Check out Alpine Convent School, a CBSE-affiliated institution that follows an international standard pedagogy to groom students into future leaders. The sprawling campus houses well-equipped classrooms, laboratories, halls, a library, a yoga room, racing tracks, a skating rink, a recreation centre, and more. Alpine Convent envisions welcoming students into a holistic and supportive learning environment. Education here is not just about imparting textual knowledge but showing learners the ropes of basic life skills and smarts from an early age. Hence, academics at Alpine is paired with co-curriculum activities to sharpen the confidence, self-assurance, and independence in children.
Deciding on a child's education is undeniably critical. Do not settle for anything less than the best international school in Gurgaon, namely Alpine Convent School.
The perks of enrolling young students in international schools
A standard learning module is not enough to shape a child's future. Do you agree? International institutions follow a comprehensive academic curriculum that encourages students to embrace the diversely cultural environment of the modern global society. Alpine Convent, one of the top international schools in Gurgaon, is no different. The school offers an internationally recognised pedagogy and an interactive learning opportunity to school kids better. There is also no denying that certifications offered in International schools are far superior and worldwide accepted compared to any standard public school. Academics or co-curricular; children in leading-edge institutions like Alpine Convent are nurtured in a supportive environment to ensure that learning is fun and interesting.
Did you know that education is beyond textbooks and theories in an international school in Gurgaon? Schools utilise play-times, stories, and activities as educational tools, helping students gain a deeper insight into academic matters. In short, the advantages of enrolling students in international educational institutions are too many. Eager to learn about a few? Let's read:
A modern infrastructure
The infrastructure of international schools is rightfully applauded. The courses offered here are mostly flexible and upgraded to the present-day requirements. For example, the best international school in Gurgaon or Alpine Convent School implements the best technology and curriculum to educate students. The school also includes quintessential cultural values, motivating students to acknowledge and respect their roots. Besides, the sprawling campus is intelligently mapped into aesthetically designed classrooms and distinct recreation zones, encouraging scholars to indulge in collaborative learning. Besides mentoring students, the school trains staff to stay abreast of the constantly evolving learning modules and technology in academic circles.
Personalised attention in classes
Are you of the idea that all students have similar learning abilities? Not true! The top international schools in Gurugram prioritise maintaining a decent student-teacher ratio to ensure that every scholar, irrespective of their learning capacity, has a strong foundation. Individual attention amps up the ingraining of concepts and lessons in children. Moreover, personalisation also implies better interaction increasing a child's confidence and interest in learning by leaps and bounds.
Extracurriculars are pivotal in education
An international school in Gurugram focuses on nurturing a scholar's creativity and confidence. Hence, extracurricular activities are a primary part of the curriculum followed in top-notch schools like Alpine Convent. Competitions, sports activities, drama, recitation, and more work wonders in sprucing up the creative knack in young students. It also sparks problem-solving skills and cognitive abilities in kids. Teachers at Alpine Convent School motivate the young guns to explore and participate in various activities. This steps up as an effective way to bring the hidden talents of students into the limelight and strengthen the focus, drive, and confidence in the little ones.
Studying in a reputed best school in Gurugram widens the opportunities for students. The curriculum, grading system, and less restrictive environment ensure that scholars have an incredible learning and grooming experience. Do not look any further and enroll your young one in Alpine Convent School.