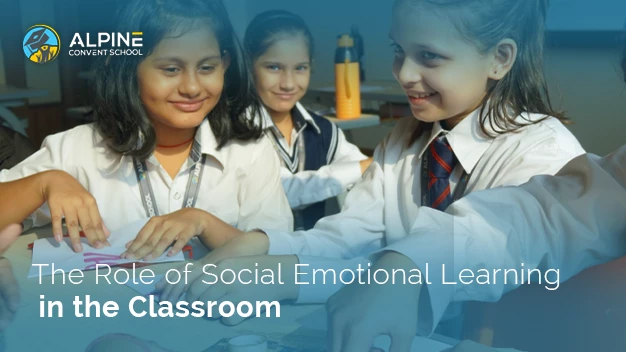 Learning
Gone are the days when learning was all about brain-training young scholars to make a living. Education in the present 21st century is more than textbook knowledge. From ingraining essential life skills in students to implementing social-emotional learning, education intends to train scholars with essential traits like self-control, relationship-building, and decision-making abilities. Hence, the best schools in Gurgaon or anywhere in the country are implementing progressive modifications in the curriculum to prepare scholars for a competitive and challenging future ahead.
Believe it or not, traditional academic institutions are mostly obligated to assist and encourage young learners to score good grades, accomplish the best-suited qualifications, and help students with personal development. Do you know? Well, this enables students to exit education as well-groomed and motivated front-runners.
Are you searching for the top school in Gurugram? With the rising competition and the urgency to holistically train students, it is a no-brainer that settling for schools that are nothing short of the best is a need of the hour. Alpine Convent School stands tall as one of the top picks in Gurgaon. It is an international school that offers a robust curriculum featuring academics and extra-curricular activities to ensure the holistic development of students. Besides, the institution prioritizes social-emotional learning to facilitate a deeper sense of confidence and independence in young scholars.
What is social and emotional learning all about?
Simply put, social and emotional learning is all about inculcating students with social and emotional awareness. Are you of the idea that emotional skills are not as important as reading numbers or learning texts? Not true! In fact, little do you know that social and emotional learning takes precedence over theoretical knowledge, particularly in the present times. This quite explains why the best schools in Gurgaon ensure that academics are well integrated with social and emotional learning.
How does social and emotional learning help students?
The perks of ingraining social and emotional awareness in students are many. Let's quickly explain.
The ability of self-management – It is a no-brainer that self-management is of the essence in this competitive 21st century. Grappling with multiple tasks is both mentally and emotionally toiling. Hence, introducing students to the prospects of emotional and social learning early in time strengthens the students mentally.
Sparking self-awareness – Emotional learning helps students have a real-time assessment of their feelings, strengths, and weaknesses.
Relationship skills – Believe it or not, building a connection with peers is not very easy for kids. It is mandatory for children to be aware of emotions and understand the emotions of others. Emotions play a critical role help in maintaining healthy relationships. Also, it allows children to resolve conflicts with their peers with ease.
Emotional learning enhancing social awareness in children – Social awareness is much-needed in the world today. From understanding how others are feeling to realizing diverse perspectives and facilitating easy interaction, emotional learning amps up social awareness in students.
A stronger sense of decision-making - Do you know that the majority of children fear or are under-confident when taking decisions? It is quintessential to spark a sense of confidence in young guns. Hence, emotional learning and social awareness in children encourage young scholars to feel confident when calling the shots. Do remember taking decisions also motivates kids to analyze the risks and prospects of decision-making.
In short, preaching the basics of social and emotional learning in classrooms plays a big role in strengthening necessary skills and a strong mindset in children.
What are the benefits of social and emotional learning?
Do you know why Alpine Convent School, the best CBSE school in Gurgaon, is focused on mentoring children with social and emotional learning? Let's read:
Emotional learning helps students grapple stress with strength and confidence
Children find it easy to battle and keep depression at bay
Social learning helps students score good grades and showcase enhanced academic performance
Train students with the right skills and mindset to flourish and reach bigger heights in future.
In addition to students, it is equally important for teachers to realize the social and emotional status of children. It enables teachers to educate students and ingrain a deeper understanding of the lessons. Thus, teachers should always keep tabs on students' emotional states and moods when teaching young scholars.
Wondering if the best schools in Gurgaon boast trained and emotionally cognizant staff like such? Well, Alpine Convent School offers personalized learning to mentor promising young scholars.