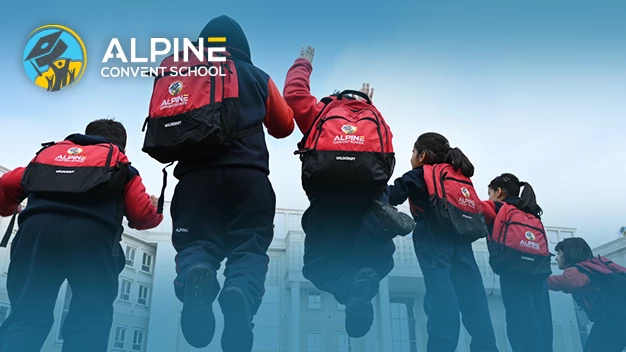 Schooling
Every parent goes through an unnerving phase when it comes to selecting schools for their beloved child. There is no dearth in apprehending that locating the perfect school for your child can be nothing less than an uphill battle. Especially when you are in Delhi or NCR, the boundless area makes it almost impossible to select the area for schooling. It is, therefore, after rigorous research, it has been discovered that Gurgaon is the ultimate destination for your child.
Imagine your child pursuing their grassroots level of education from a city that is home to over 250 Fortune 500 companies. The exposure in the top school in Gurugram is extraordinary, and that is mostly because the city believes in a future-forward approach. Let us check out the reasons why Gurgaon schools are winning the game.
Reasons Why Gurgaon is the Ideal Place for Your Child's Schooling?
What are the top selection criteria when determining a school for your child? Generally, the decision depends on the school's prestige, learning curriculum, teacher-student ratio, infrastructure, facilities, focus on extracurricular activities, proximity to home, teaching practices, and more. Let us check if Gurgaon accomplishes all these categories.
A Farsighted Approach
No wonder Delhi has some of the eminent legacy schools, but the one fact that makes Gurgaon schools outshine them all is its fresh and farsighted approach. As a result of this visionary mindset, the schools direct more towards funding investments driving progressive learning curricula. Their refined thought steers innovative approaches offered by proactive faculties. The schools are way ahead with the freshest educational perspective, unlike the other areas where the funds are constrained. The influx of this fund is also assisting in drawing international attention from reputed institutions.
Attains Recognition from Reputed Employers
If you notice schools in sector 10 gurgaon, closely like the Alpine Convent, you will notice how the new-age schools prioritise international curriculum and learning approaches. As a result, top-notch recruiters are attracted towards these schools that offer ultra-modern learning, eventually leading to the mindset evolution of these kids. Therefore, when you are getting your child admitted to one of these Gurgaon schools, you are inadvertently making them known to the top companies.
Appropriate Student-Teacher Ratio
There is something called personalised attention that is a mandatory determinant in new-age schools, unlike the old legacy schools having a cluster of 40 to 50 pupils managed by a single teacher. Today, only a limited number of students are assigned to a single teacher to prioritise individualised attention. This way, the teacher can ensure steady growth, address the concerns, and also offer them feedback in the classroom.
State-of-the-Art Infrastructure
Most of the legacy schools located inside the city are extremely congested and constrained concerning size. Correspondingly, the schools need help to expand their infrastructure and include space for extracurricular activities despite desire. But, when it comes to the best CBSE school in Gurgaon, you will notice the ample space and modern facilities that come with it. You will never have to worry about boosting your child's acumen in terms of performing arts, sports, visual arts, and more.
Learner-Centric Approach
How about getting your child admitted to a school whose environment is specially designed to suit their learning levels and styles? That is possible. In fact, every top school in Gurgaon offers a learner-centric approach where the teaching methodology depends on the learner's growth. The best part is faculties in Gurgaon schools fathom the fact that every student is different in their own way. As a result, they offer them specialised attention and help groom.
Problem-Based Teaching Methodology
The schools in Gurgaon are renowned for catering through a problem-based teaching methodology. This means these schools don't only emphasise bookish knowledge but mostly pragmatic knowledge. The teaching is conducted by putting forward real-world examples and preparing the students to handle the same in the long run. This particular approach is extremely efficient in grooming the student to be a self-starter.
Directed Towards All-Round Development
As a parent, you would certainly wish your child to become multifaceted by netting all-around development. With cut-throat competition skyrocketing worldwide, you need to make your child adept in every skill. Previously, the focus mostly relied on academic excellence, but with time passing by, there has been a paradigm shift towards communication, social, and interpersonal skills. Every top school in Gurgaon focuses on well-rounded education.
Though the process of finding your child the best CBSE school in Gurgaon can be daunting, it is of utmost importance to conduct that search. Since schools form the fundamental knowledge of a child, there should be no shortfall in the search. The Alpine Convent holds 25 years of excellence and is often considered the best CBSE school in Gurgaon. So, when are you getting your child admitted to the best school?